The Company
I formed Snowdonia I.T. Services in September 2004. The aim of the business is to offer a friendly, professional software development service for individuals and small businesses.
As well as working locally in North Wales I work for customers around the U.K. I have worked with people as far away as Spain. Discussions with my customers are usually done using email or telephone, but I am happy to meet in person if you prefer. I am comfortable communicating using plain-english, but I am equally confident during technical discussions.
It is very important for me to understand my customers' requirements. Using my experience I ensure I ask the right questions to find out what you want. I always deliver on what I promise, and I do not take on work that I cannot complete.
I specialise in software development. This means I am very good at making things work, but I am not a graphic designer. I work on simple layouts myself, while more complex projects may require me to work with other developers and designers. I work well with other people, and I am happy to work with a graphic designer of your choice.
More details can be found on my services page. If you want to discuss your project in more detail please do not hesitate to contact me.
Andy Harbach
Work History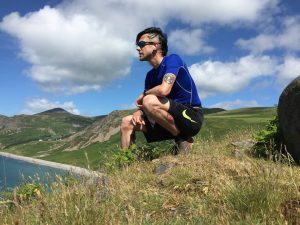 I graduated from Bangor University in July 2000 with a first class masters degree in Computer Systems Engineering. I am a professional member of the British Computer Society.
Following my graduation I spent some time on a Knowledge Transfer Scheme between Bangor University and Secure Trading.  Secure Trading is an on-line credit card processing company, and I developed fraud control software for the payments system.
Following this I continued to work in software development for Secure Trading for two years. Because of my knowledge of the Linux operating system I moved into the system operations department. In this role I was able to help solve a number of long-standing operational issues.
Whilst in System Operations I carried out work evaluating, installing and configuring a wide range of open source and commercial software products. These included firewalls and system monitoring software, in addition to various Linux distributions. I went on to become Information Security Officer for the Company, and I developed a comprehensive information security program to meet the Payment Card Industry security standard.
At Secure Trading I prepared and delivered a training program for staff, and wrote a detailed Linux training manual for the technical support team.  I have also taught database and software development modules at Bangor University. I continue to keep up to date with current threats and how these can affect computer systems.
You can find more details on my LinkedIn profile.
Hobbies and Interests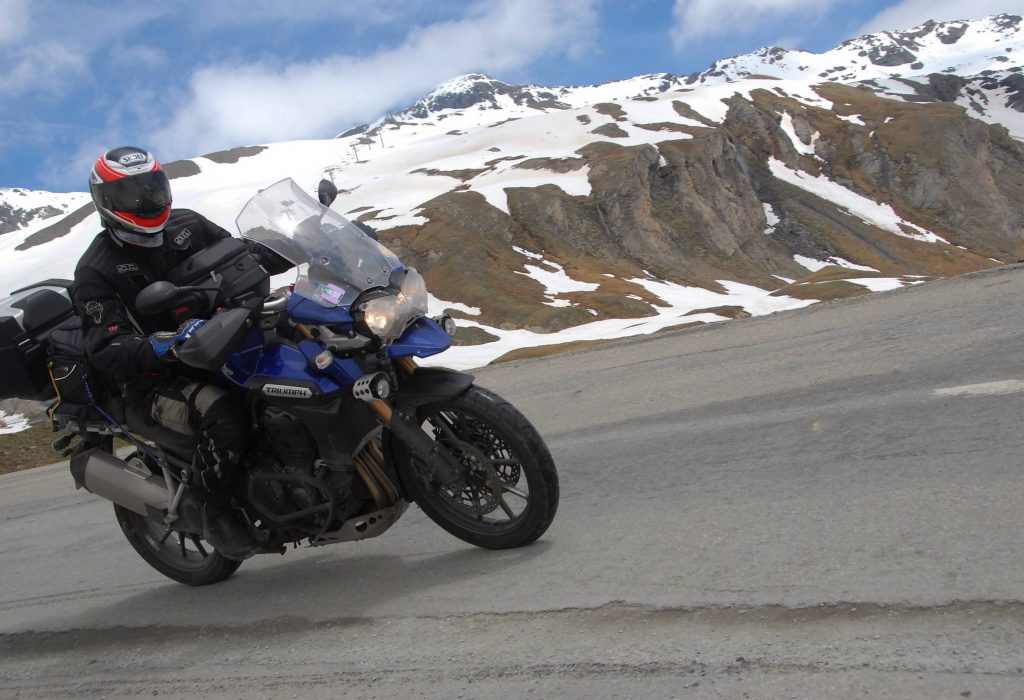 I have lived in North Wales since 1996. Whilst at University I was a member of the mountain walking club, and went out in the mountains every weekend. During this time I wrote my personal Walking in Snowdonia Website. I completed my mountain leader training as a club member, and later I qualified as a summer mountain leader.
I have been a member of the Ogwen Valley Mountain Rescue Organisation, for 8 years. The Team is run entirely by volunteers, and mainly funded by charitable donations. As a team member I have qualified as a search manager which involves helping to locate missing people. I am currently the Team Chairman. More recently I have taken up skiing and enjoy visiting quieter areas of the Alps during the winter.
Outside mountain activities, I have had an interest in motorbike riding for the last 5 years. North Wales has a wonderful variety of roads which I enjoy exploring on my Triumph Tiger Explorer. I have also been on holiday to Europe on the bike and have enjoyed riding a number of alpine passes and touring ancient Greece.
Live music is another of my passions. I play guitar quite badly, but enjoy going to rock and metal gigs. My other hobbies include road biking, mountain biking and running. There are photos of some of these activities on Flickr.